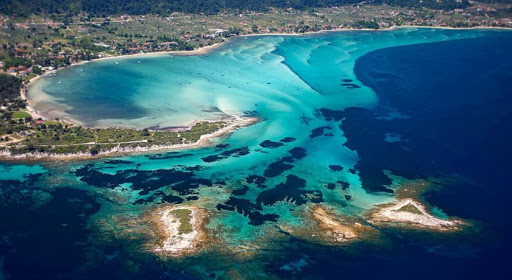 Sithonia is located in the middle peninsula of Halkidiki. During your tour, in the area of ​​Sithonia, you will have the opportunity to admire magnificent landscapes, picturesque harbors, wonderful beaches, next to olive groves, lush pine forests. Only in Halkidiki you can enjoy wonderful sandy beaches with the perfect combination of green and blue as with a simple gust of wind the parks meet the waves.
Surely when you are in Sithonia you will find that every place you meet is so different, so unique. However, all the areas of Metamofosi, Nikiti, Agios Nikolaos, Sparta, Neos Marmaras, Vourvourou, Ormos Panagias and Sykia will remain deeply engraved in your memory, giving you wonderful memories.
The pine-covered sandy beaches of Nikiti and Metamorfosi, the narrow alleys and squares in Agios Nikolaos and the island features in Pyrgadikia, N. Marmara and Ormos Panagias are fantastic.